Concert on the Deck with The Catalinas
Downtown Deck behind Main Street
May 17, 2014
Window World Presents: Concerts on the Deck
The Parking Deck off Main Street
May17-October 2014
10th Annual Shine to Wine, Wine, Beer, Spirit and Art Festival
Downtown NW
September 20, 2014 12noon-6pm
more downtown events
---
Welcome to Downtown North Wilkesboro Partnership!
Downtown North Wilkesboro Partnership (formerly Historic Downtown North Wilkesboro) is a non-profit organization dedicated to promoting the historic preservation, protection, culture, and use of North Wilkesboro's traditional downtown area.

Since the beginning, our primary goal has been to revitalize the downtown area of North Wilkesboro. We will accomplish this by making Downtown North Wilkesboro a vibrant and attractive center of activity for the citizens of Wilkes County, as well as helping the area to become a tool for economic development to attract tourism to the downtown area.
---
Main Street Champion
January 30, 2014
North Carolina Main Street Champions Recognized
North Wilkesboro's Bebe Hennessy Among Those Honored

NORTH WILKESBORO, N.C. – Bebe Hennessy will soon be honored as a 2013 Main Street Champion at the North Carolina Main Street Annual Awards Ceremony in New Bern. Hennessy was selected by the Downtown North Wilkesboro Partnership for this special recognition in appreciation of her except...
click here to read the entire article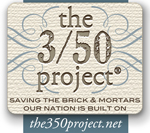 'Shine to Wine Festival
A celebration of wine and art, located on 10th Street
September 20, 2014
---
Light Up Downtown!
N. Wilkesboro's Christmas ceremony. Plenty of food and music. And don't forget Santa!
November 22, 2013
---