Window World Presents: Concerts on the Deck
700 CBD Loop
May 16, 2015
Wilkes County Crusiers Cruise Ins
9th and C Streets
April - July 2015
11th Annual Shine to Wine Fest
700 CBD Loop
Saturday, September 19th
more downtown events
---
Welcome to Downtown North Wilkesboro Partnership!
Downtown North Wilkesboro Partnership (formerly Historic Downtown North Wilkesboro) is a non-profit organization dedicated to promoting the historic preservation, protection, culture, and use of North Wilkesboro's traditional downtown area.

Since the beginning, our primary goal has been to revitalize the downtown area of North Wilkesboro. We will accomplish this by making Downtown North Wilkesboro a vibrant and attractive center of activity for the citizens of Wilkes County, as well as helping the area to become a tool for economic development to attract tourism to the downtown area.
---
Art and Garden Show Welcomes Spring
March 20, 2015
Posted: Monday, March 23, 2015 2:06 pm | Updated: 2:09 pm, Mon Mar 23, 2015.

Frances Hayes | 0 comments




Talented vendors and a sunny day drew a crowd of around 200 people to the first ever "Come Grow With Us Spring Art and Garden Festival" held in North Wilkesboro on Saturday.

Organizers were pleased with the turnout and the level of expertise shown b...
click here to read the entire article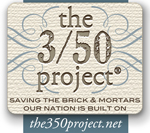 'Shine to Wine Festival
A celebration of wine and art, located on 10th Street
September 19, 2015
---
Light Up Downtown!
N. Wilkesboro's Christmas ceremony. Plenty of food and music. And don't forget Santa!
November 20, 2015
---