Downtown Divas: Girls Night Out
Historic Downtown North Wilkesboro
May 24, 2013 5:00-8:00pm
ChickenFest
Record Park (Corner of 4th & E Streets)
May 25-27, 2013
Downtown Cruise-Ins
Historic Downtown North Wilkesboro
2nd Saturday from April-October
more downtown events
---
Welcome to Historic Downtown North Wilkesboro!
Historic Downtown North Wilkesboro is a non-profit organization dedicated to promoting the historic preservation, protection, culture, and use of North Wilkesboro's traditional downtown area.

Since the beginning, our primary goal has been to revitalize the downtown area of North Wilkesboro. We will accomplish this by making Downtown North Wilkesboro a vibrant and attractive center of activity for the citizens of Wilkes County, as well as helping the area to become a tool for economic development to attract tourism to the downtown area.
---
Shine to Wine Festival Postponed
March 20, 2013
The Shine to Wine Festival scheduled for May 2013 is being postponed to a later date. Plans are being made for a new event in the downtown with a similar design. We are working to ensure that all downtown festivals and events are as easy and fun to attend as ever and that it fits YOUR needs. Light-Up Downtown, Fire Truck Parade, Christmas Parade, Downtown Summer Concert Series, Wilkes Art Gal...
click here to read the entire article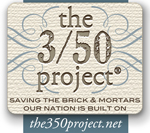 First Friday
Four family friendly concert events. Free admission!
First Friday of each month
---
'Shine to Wine Festival
A celebration of wine and art, located on 10th Street
May 5, 2012
---
Light Up Downtown!
N. Wilkesboro's Christmas ceremony. Plenty of food and music. And don't forget Santa!
November 16, 2012